John C. Robinson Memorial, 3106 Union Road, Gastonia, N.C. 28056
Welcome
Founded in 1951, Robinson Memorial Presbyterian Church maintains its small church atmosphere, but continues to grow in many ways. We are conveniently located just north of Robinson Elementary School on Union Road in south Gastonia. Please join us for worship on Sunday or for any of the events listed on our calendar.
---
Give thanks together on Nov. 26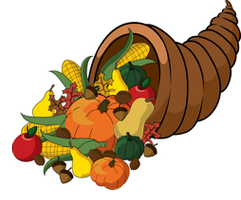 While many of us worry about getting the right turkey or what side dishes we'll need for Thanksgiving, we also need to remember that the day is set aside for giving thanks to God for all He has given us. That's what our annual celebration with Mount Pisgah Baptist Church is all about. This is always a joyous service with our brothers and sisters in Christ. This year is our turn to be the hosts. The Rev. Robert Setzer will deliver the message and we'll have music from both church choirs. Following the service we'll gather in Fellowship Hall for refreshments. Please join us as we give thanks to the Lord!
---
Help us hang the greens!
Feel a need to decorate a tree? Join us Saturday morning for our annual Hanging of the Greens event. We'll gather at the church around 10 a.m. to uncover all those boxes of decorations and begin the task of readying our church for Advent and Christmas. There will be Christmas music playing and plenty of joy, so plan on joining in on the fun!
---
November Hymn of the Month
Are you set to learn a new hymn? The Hymn of the Month for November is Let All Things Now Living. In our Hymnal that's #794. The choir will help us practice it the first time and then we'll be singing this each Sunday throughout the month.
---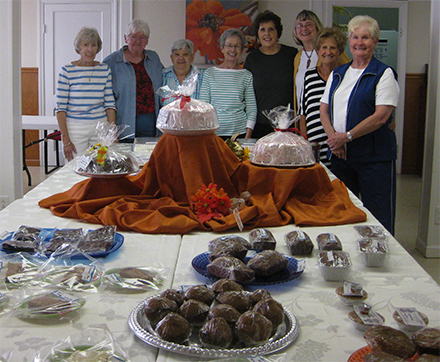 Bake Sale a big success
Thank you to everyone who had a role in this year's Women of the Church Bake Sale. It's a lot of work, but a lot of fun too and for a great cause.
---
See photos from Webb Street luncheon
See some of the action from the annual luncheon at Robinson for the teachers and staff of Webb Street School. Click here.
---
Audio recordings of Bible study online
We want to make sure you attend in person for our Wednesday Night Bible study, but in case you can't make it, at least you can hear what was said. We have two weeks of Bible study sessions now available to listen to online. Click here to get started.
---