John C. Robinson Memorial, 3106 Union Road, Gastonia, N.C. 28056
Welcome
Founded in 1951, Robinson Memorial Presbyterian Church maintains its small church atmosphere, but continues to grow in many ways. We are conveniently located just north of Robinson Elementary School on Union Road in south Gastonia. Please join us for worship on Sunday or for any of the events listed on our calendar.
---
Lessons and Carols service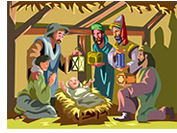 This coming Sunday, Dec. 8, is a favorite service of many here at Robinson, the annual Lessons and Carols service. We will celebrate the story of Jesus' birth and the great news associated with that with readings of scripture, hymns and special selections by our Robinson Singers. To help illustrate the story, members will portray the various roles in a nativity scene. Please join us for this special service followed by a spaghetti lunch!
---
Angels in the Bible and our world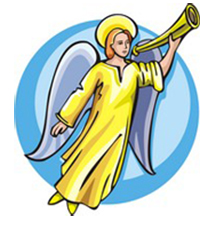 During the Christmas season we see images of angels everywhere. They're on top of our Christmas trees, on the front of our Christmas cards and even sometimes adorn our Christmas sweaters! Angels do play a major roll in the Christmas story, but what do we really know about them? What does the Bible actually say about angels? Please join us starting November 13 and going through the Christmas season as we look closely at God's messengers.
---
Audio recordings of Bible study now online
We want to make sure you attend in person for our Wednesday Night Bible study, but in case you can't make it, at least you can hear what was said. We have two weeks of Bible study sessions now available to listen to online. Click here to get started.
---