John C. Robinson Memorial, 3106 Union Road, Gastonia, N.C. 28056
Welcome
Founded in 1951, Robinson Memorial Presbyterian Church maintains its small church atmosphere, but continues to grow in many ways. We are conveniently located just north of Robinson Elementary School on Union Road in south Gastonia. Please join us for worship on Sunday or for any of the events listed on our calendar.
---
August means return to normal schedule
OK, so the break in July was nice, but it's time for us to all get back into action at Robinson Memorial. The choir is back, rehearsing Thursday nights and raising their voices to the Lord in song on Sundays! Adult Sunday School is back tackling Job at 10 a.m. Wednesday Night Bible study takes on the book of 1st Thessalonians. The Session will be meeting Aug. 14 (and we'll have Communion that Sunday). There's much more, including the upcoming annual Hymn Sing and Ice Cream Social at West Avenue Presbyterian Church (Yum!). Check out our calendar in the left column for times and details.
---
Memorial Day celebration picnic
It's not really Memorial Day weekend, but following the worship service on May 22 Robinson Memorial will hold its annual Memorial Day picnic. We'll be grilling up hamburgers and hot dogs with all the fixin's. We ask everyone to bring those fixin's and side dishes (including desserts). While we'll be grilling outside, we'll do the eating inside in Fellowship Hall. Please join us and bring a friend or two!
---
Lessons & Carols Sunday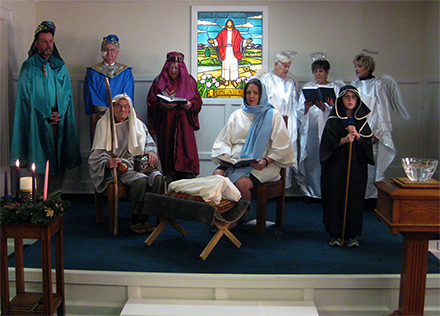 Thanks to everyone for a great Lessons & Carols Service at Robinson on Dec. 6. We had 50 people in attendance and a handsome cast for our Christmas pageant with a real-life baby (thanks, Tiffany and Thomas!). And the spaghetti dinner afterward was fantastic!
---
Scenes from WOC Bake Sale 2015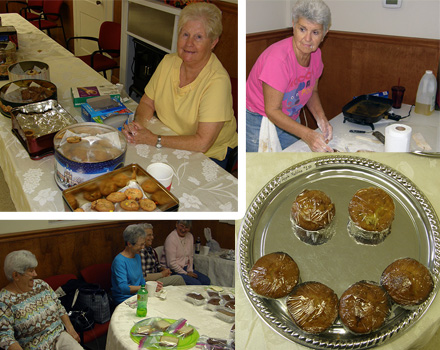 See more photos by clicking here.
---
Car Show & Yard Sale a success!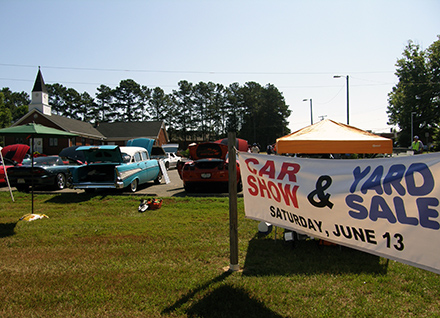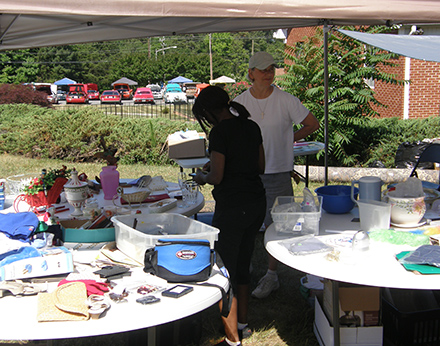 It was a hot day at Robinson Memorial on June 13 in more ways than one. We had the highest ever number of vehicles shown in this, the 11th year of the Car Show. 65! It was a fantastic turnout. We also had a great Yard Sale going on at the same time in our back yard. We'll have more pictures later, so stay tuned. Thank you to everyone for your help!
---