John C. Robinson Memorial, 3106 Union Road, Gastonia, N.C. 28056
Welcome
Founded in 1951, Robinson Memorial Presbyterian Church maintains its small church atmosphere, but continues to grow in many ways. We are conveniently located just north of Robinson Elementary School on Union Road in south Gastonia. Please join us for worship on Sunday or for any of the events listed on our calendar.
---
Don't forget to check your clock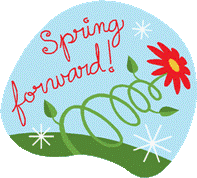 Just got used to the sun coming up as early as it does in the morning? Well, then it must be time for daylight-saving time to begin. The annual spring rite occurs at 2 a.m. Sunday, so don't forget to set your alarm clock up an hour earlier before going to bed Saturday night. (Remember, "spring forward"). See you at 11 a.m. EDT on Sunday for worship, or join us at 10 a.m. for adult Sunday school. We are looking at the creeds and confessions of our church.
---
Hymn of the Month for March
The calendar on the wall tells us it's time for our new Hymn of the Month. We're trying out a new hymn throughout each month this year. For March, the hymn we'll be singing each week is Lamb of God. That's hymn #302, just in case you want to know where to find it.
---
Audio recordings of Bible study online
We want to make sure you attend in person for our Wednesday Night Bible study, but in case you can't make it, at least you can hear what was said. We have two weeks of Bible study sessions now available to listen to online. Click here to get started.
---