John C. Robinson Memorial, 3106 Union Road, Gastonia, N.C. 28056
Welcome
Founded in 1951, Robinson Memorial Presbyterian Church maintains its small church atmosphere, but continues to grow in many ways. We are conveniently located just north of Robinson Elementary School on Union Road in south Gastonia. Please join us for worship on Sunday or for any of the events listed on our calendar.
---
Mark your calendars!
It's going to get really busy soon at Robinson and area churches. On Tuesday, Feb. 9, we'll be host for the annual Shrove Tuesday Pancake Supper in Fellowship Hall. As before it will be $5 per person for all the pancakes you care you eat. 4:30-7:30 p.m.
Then on Feb. 10, it's Ash Wednesday. We'll be participating in a joint worship service that evening at West Avenue Presbyterian Church at 6 p.m. Please plan to join us for that service as we begin Lent.
And if that wasn't enough action for you, then on Friday, Feb. 12, the Moderator of the Presbyterian Church (USA), Dr. Heath Rada, will be the guest of GAP for a meet and greet and presentation at First Gastonia. He'll discuss the state of our denomination as he has viewed it during the last couple of years. A reception is at 6 p.m. with the program at 7 p.m. We encourage you to come to this. Click here for more information.
---
Lessons & Carols Sunday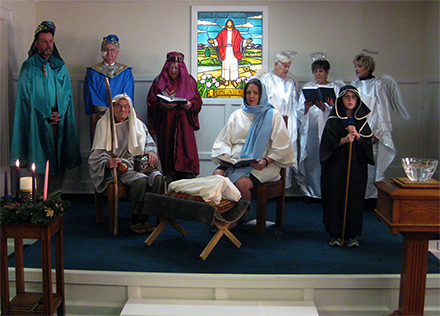 Thanks to everyone for a great Lessons & Carols Service at Robinson on Dec. 6. We had 50 people in attendance and a handsome cast for our Christmas pageant with a real-life baby (thanks, Tiffany and Thomas!). And the spaghetti dinner afterward was fantastic!
---
Scenes from WOC Bake Sale 2015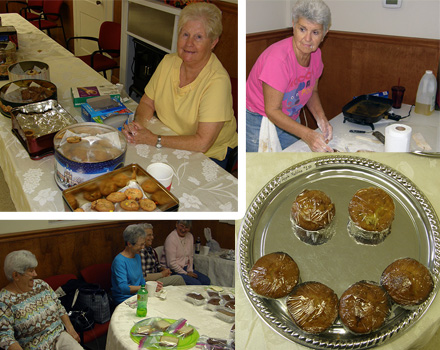 See more photos by clicking here.
---
Car Show & Yard Sale a success!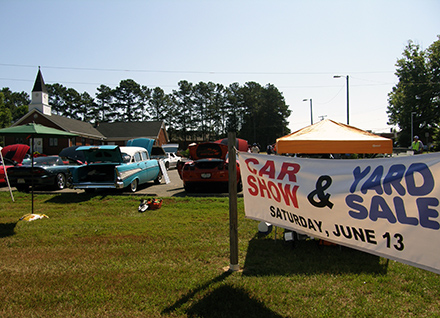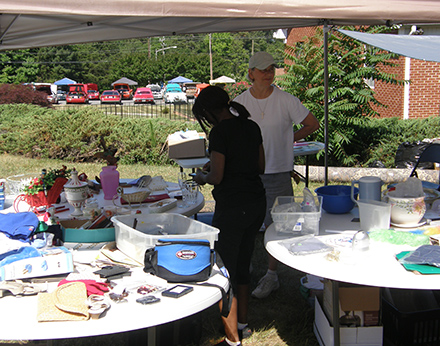 It was a hot day at Robinson Memorial on June 13 in more ways than one. We had the highest ever number of vehicles shown in this, the 11th year of the Car Show. 65! It was a fantastic turnout. We also had a great Yard Sale going on at the same time in our back yard. We'll have more pictures later, so stay tuned. Thank you to everyone for your help!
---